Joy to the World
Merry Christmas!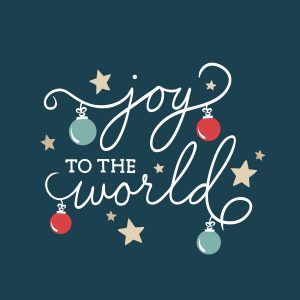 Our Christmas theme is "Joy to the World" – and you are warmly invited to any of our special services and events over Christmas.
This Sunday 8th Dec – 7pm:
Carols by Candlelight – A service of carols, readings and refreshments
Tues 10th Dec – 7pm:
Carol singing at Morrisons @ The Fort
Thurs 19th Dec – 10.30am – 1pm:
Christmas at our Community Cafe – Our Community Cafe as usual with a few Christmas songs and treats & reflections
Christmas Eve – 4.30pm – 5.15pm
Around the Manger – A short service around the manger, especially for families and kids (of all ages!) with refreshments
Christmas Day – 11am
Come and celebrate Christmas Day with us – Joy to the World!