Ukraine Baptist Union

Irpin church
On Sunday, the 6th of March, during refugees' evacuation in Irpin, Russian occupants inflicted mortar attack. 26-years old volunteer, member of local Baptistchurch, Anatolii Berezhnyi was killed.
That morning Anatolii was helping a woman with two kids to get out of broken bridge and move to a bus, that drove people out of dangerous places. 200 metres needed to be passed, when suddenly the Russian mine landed on him.
A year and a half ago Anatolii and his wife moved out of Severodonetsk. The couple joined active service in Irpin Bible church.
When the war started, Tolia drove his wife to safe places, but came back to Irpin to serve church, civilian population, refugees.
We extend our condolences the Berezhni family, Irpin Bible Church, and Severodonetsk church.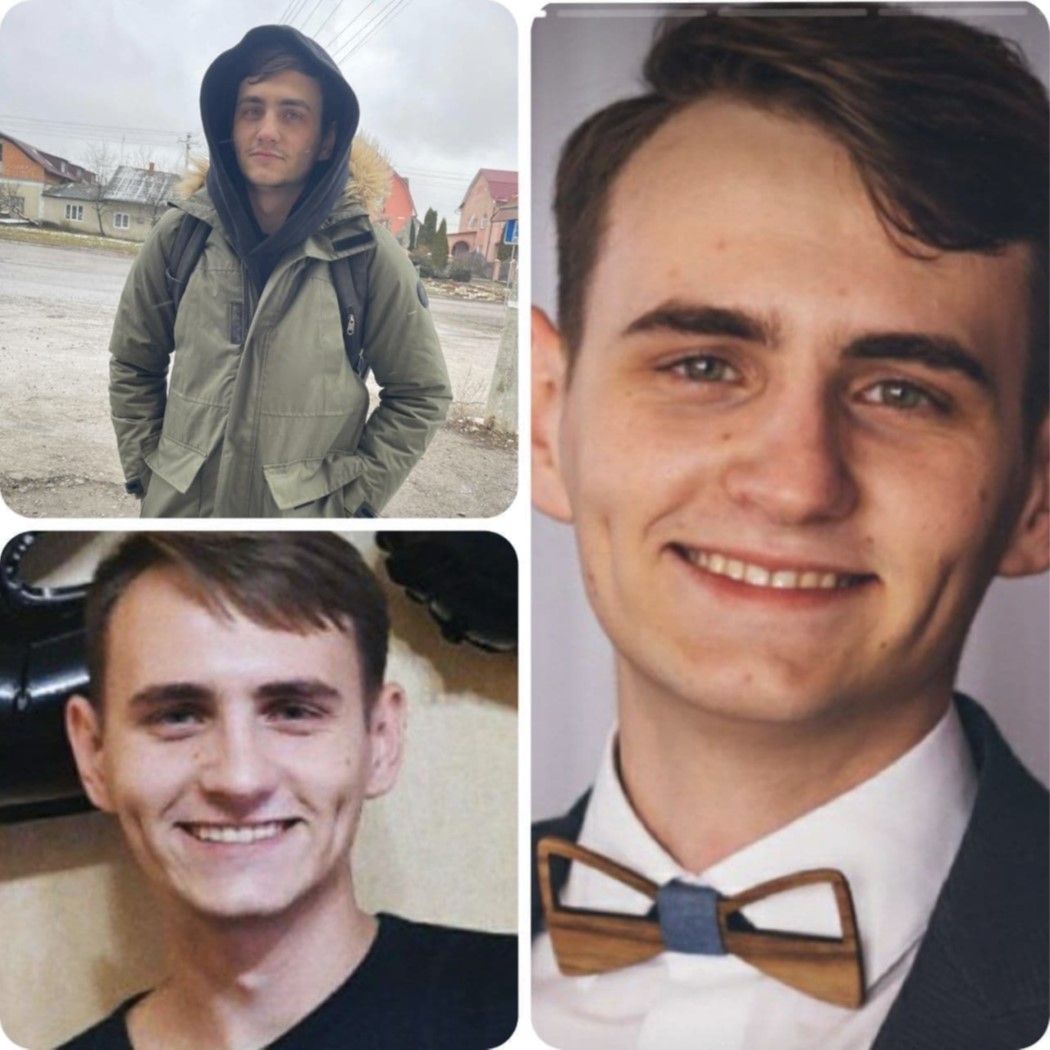 Baptism in Irpin church
During the war in the suburbs of Kyiv, Irpin, baptism and sacrament were
conducted. Pastor Stanislav Gruntkovskyi, who baptized two men, has already
helped people last 10 days of war.
After devine service everyone was wainting for mutual celebratory lunch –
noodles and sausages. A week ago nobody could name this food festive.
Yesterday, on Saturday, 10th day of war, Russian occupants drove in the city and
prevent peaceful civilians from a drive-out of city. They are shelling those, who try
to drive out.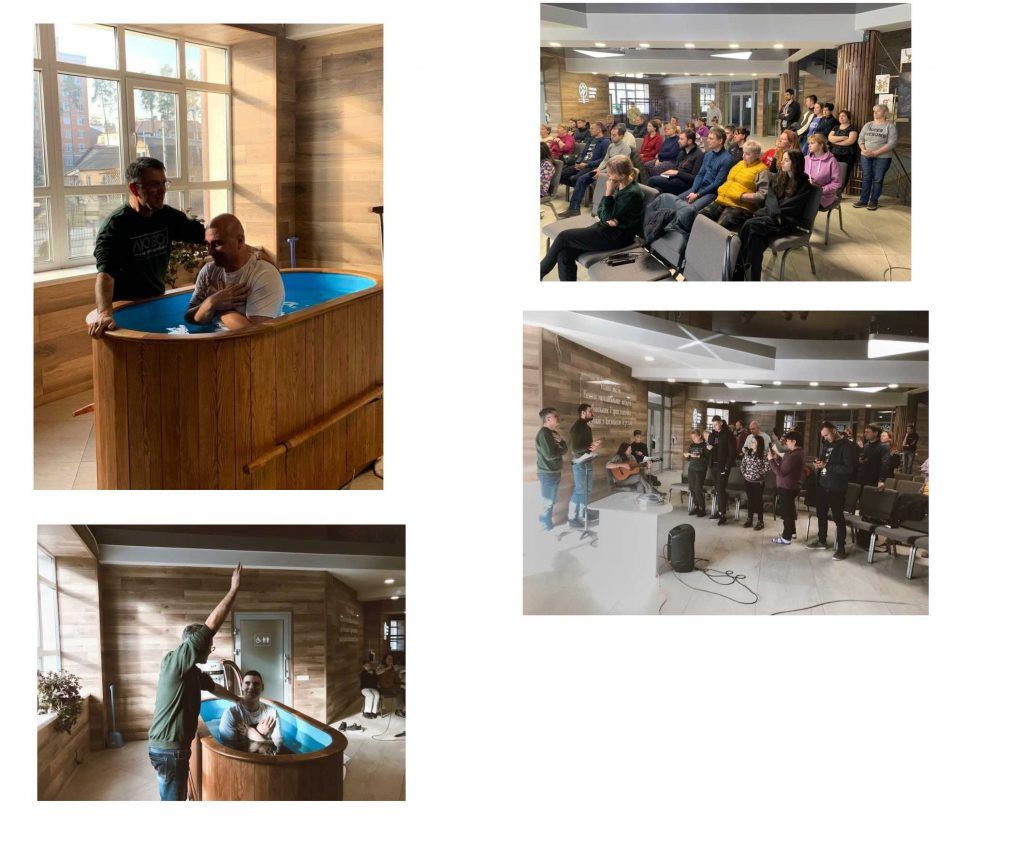 Donetsk region
Despite hostilities, the church in Chasiv Iar, located in Donetsk region, on Sunday,
the 6th of March, conducted sacrament.
Women were given flowers at devine service. These are the flowers, which
pastor's family was planting in greenhouses. A part of flowers was handed in the
church in Lysychansk.
All present got food packages and seeds. Since Ukrainian people have the hope
that they will plant these seeds, as before.
A few people repent that day and had their peace with God. Together with
Oleksandr Kobzar, senior pastor of Donetsk Baptist Union, pastor of local church,
they prayed about forgiveness of sins and the beginning of a new life.


Wedding in Kyiv
On the 3rd day of war Bogdan and Iryna asked to marry them.
Newlyweds were given guidance and pastors Mykola Ponomarov and Pavlo
Kulakovskyi held blessing prayer. All was of this was happening during sounds of
explosiions at underground park car. Since God's love and mercy are stronger than
war.
But the real highlight was the fact that week after their marriage newlyweds sent
accomplished tasks from premarital training programme. War is war, but marriage
needs some knowledge.
Back at the end of last year, the young couple, Bogdan and Iryna, members of
church «Revival» in Kyiv were announced as engaged, tells one of church's
pastors, Serhiy Moroz.
I had to conduct premarital training programme. Newlyweds told lessons learned
there every week. And then the war came.


Kherson
Kherson region is under control of Russian occupants. But local population
exceled many peaceful patriotic demonstrations.
"Almost all Baptist churches of Kherson region gathered in prayer houses to have
sacrament and pray together for establishment of military aggression and peace
for our nation.", tells region pastor, Pavlo Smoliakov.
Occupants left region center, blocking city externally. It's still impossible to deliver
products and humanitarian shipment…

Humanitarian shipment
Coordination center of Baptist Union has already begun to send humanitarian
shipments on the territory of Ukraine.
Two trucks with products from Lviv to Kyiv have already been sent. Two more are
directing to Zakarpattia and Lviv, after reload they will be gone to Kyiv.
Let's pray about successful arrival of humanitarian shipments as intended.
Thank to all of you, who joined this!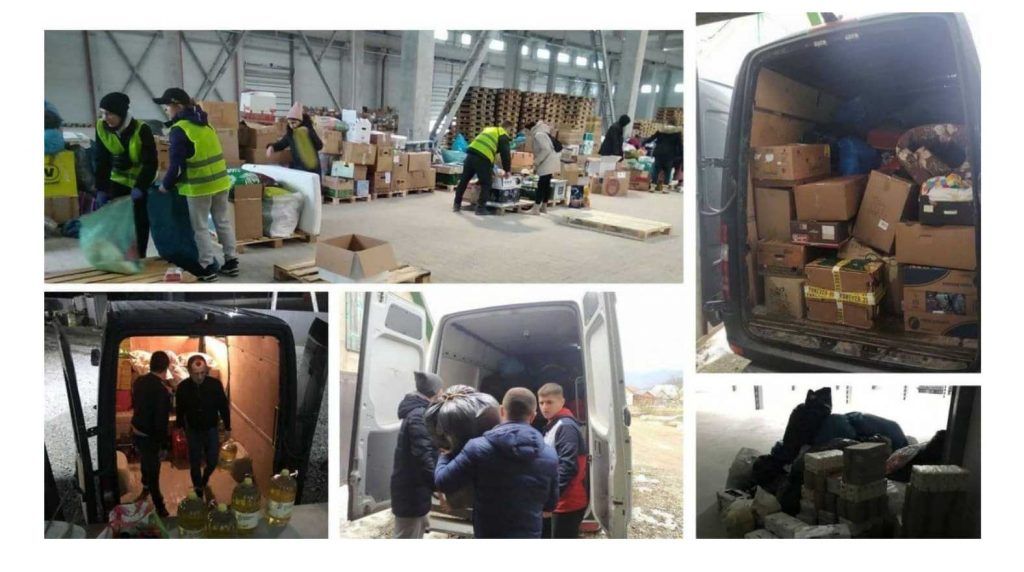 Energodar
It's calm in Energodar so far. Mobile communication doesn't work.
Russians let nobody out of town. Neither kids nor women. It's informed in our
news.
Our brother in Christ Pavlo tried to drive people out of town, but he didn't
manage.
Coming back home, they were going through huge stress.
"If the connection disappears fully, just pray for us. God will predict and we
believe, that He will save us", brothers in Christ text us.